Welcome to Therapist Practice In A Box
Hi Therapist,
I am glad you are here, welcome to "Therapist Practice In a Box".
"Therapist Practice In A Box" was designed to be a guide to help you create your successful psychotherapy practice. This program is the nuts n' bolts of practice building that you didn't learn in graduate school.  When I first started out I wasn't sure where to start. I spent a great amount of time and money trying to figure out private practice.  I created "Therapist Practice In A Box" to save you time, money and stress. This program has a comprehensive book that will walk you through building your practice from day one. The book also has many checklists that will walk you through each topic from business structure, applying for an EIN, to find your ideal client, locating office space, marketing and social media. The focus of "Therapist Practice In A Box" is to be the  implementation push you need; to create an action plan and then do it. We all learn many things but until we actually put the information to use it just rattles around in our heads.
I Hate Whiners
This program will help you take the fear out of being a business owner, get your ideal clients, allowing you to earn money and prevent you from  making newbie mistakes; that quite frankly cost time and money and cause major stress. This program is different because I hate whiners. I know that may should harsh, but it's true. I want to you succeed. I know you can succeed if you are ready to do the work and not whine about how life is unfair, how you didn't get this or that training or you live in a market that over crowded. To that I say so what. Get over it and let start the work. Let me teach you the business skill you need today.  Over the last seven years I created the practice of my dreams. A successful group practice. I have employed 12 therapists each with their own specialty and two office staff. We see close to 450 clients a month at my center and we are not burnt out, we make a good living and we see clients that we can help daily.    
You are in the right Place if you:
Are a graduate student

wanting to begin laying the foundation of a private practice? Do you want to

avoid the mistakes

that many have made in starting a private practice? Do you want to know

10 concrete steps

to jump ahead of the competition?

Are a recent graduate

and would like to know what to do next? Do you want to

learn the business side

that graduate work did not prepare you for? Do you want to know

how to pick a great place to intern

?

Are an intern

and can't

find a paid internship

? Have an internship where you are you do not feel valued? Do you know your worth?

Are you a newly licensed clinician

that has

more questions than answers

? Do you feel

stuck in a low paying agency

? Do you have money concerns and fears you can't support your family? Do

lack business skills

and confidence to put what you do know into practice?
If you answered yes, to any of the above frustrations, "Therapist Practice In a Box"
can help you.  This program has easy to follow checklists, it has real hands on business skill that you can implement and use to develop that practice that is in your mind. Great therapy practices can be built and you can make money being a therapist.  I know that you have a ton of free resources out there to chose from. I know my voice is just one of many coaches out there. However, I am different because I have done it before. I get asked by many therapists to help them find ideal clients, where to market and how to handle social media. This program is not a miracle program it's not fairy dust I can sprinkle on you and make your private practice dreams come true. But it is tried and true methods that work in the real world. The basics of what to do and a lot of motivation to keep you going when you feel overwhelmed and just do not know what to do next.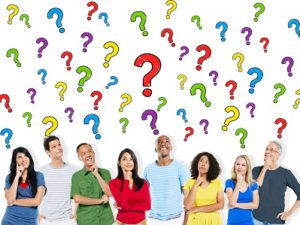 This website was created to provide you with the beginning steps to help you be successful at obtaining clients, creating a practice and earning money. Here is what I know this to be true; you learned good therapeutic skills in graduate school, you have a deep passion for do this work and may feel that you have a "gift" to help people, and you do have that gift. You have been told over and over you are easy to talk to, that you "seem to get your clients." However, you lack some basic business skills to make our dream a reality.  You feel like you're out of your scope of practice, you may have even been told agency work is where you belong. You feel scared to make the wrong decision, and you feel alone. You wonder if this degree will pay off in the end. You see other therapists on Facebook, Twitter or LinkedIn and they all seem so successful, but you don't even know where to start; this whole process is so intimidating.  Where do you start?  
"Therapist Practice In A Box" is the solution to teach you the needed business skills to build the practice of your dreams. Therapist Practice In a Box will provide answers your questions and will provide you with the needed templates to soar. This program will walk beside you and help you when you are stuck, push you when you become fearful and you will, and celebrate your successes which will be many. The website will provide you with great practice tips and information that you can use today! Take a look around and get started today, gain the business knowledge you will need. Therapist Practice In A Box contains a comprehensive book of practice building, forms templates and check off lists that are easy to follow and it even comes with a pen. It provides you everything to create your business. Take a look at the product page to see where I can help you. You are no longer doing this all alone I am here to help.
Here's to a successful practice year.